A commission by All Walks and The Firm for the The National Portrait Gallery late show.
All Walks Beyond The Catwalk present Snapped at The National Portrait Gallery
A photographic installation of large human size female forms that allowed the viewer to be an alternative cover beauty. Illustrated sculptures which play with ideas of beauty, the audience had a opportunity to interact with them, become a cover model for Vogue or Playboy and take home a photograph of them as art.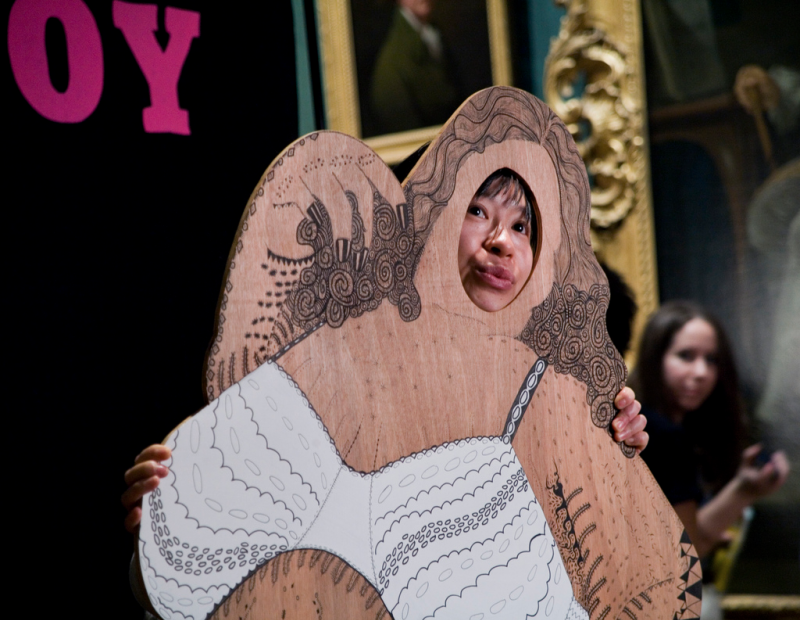 Sculptures: Josephine Ada Chinonye Chime
Art Direction and Production: The Firm – Loren Platt & Ruby Savage
Studio Photographers: Nina Manandhar & Shaniqwa Jarvis
Creative Assistant: Larry B
Reportage Photography: Stephanie Wolff